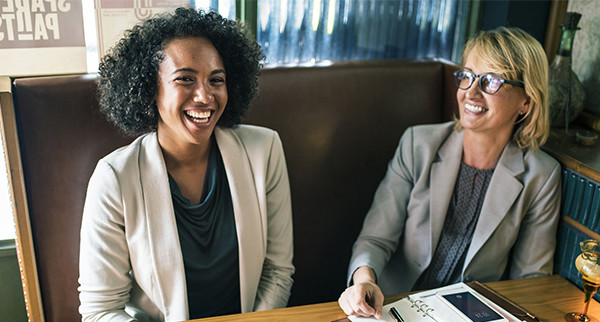 What's the difference between an executive and non-executive director?
As a coach, one of the first questions I'm often asked when working with an executive searching for their first NED role, is 'what are the key differences between an executive and a non-executive director?' A question that is particularly pertinent since the introduction of the UK Corporate Governance Code 2018, which applies to accounting periods after January 1st 2019. So, let's explore this question in a little more detail. 
According to the Financial Reporting Council, the UK Corporate Governance Code places greater emphasis on relationships between companies, shareholders and stakeholders. It also promotes the importance of establishing a corporate culture that is aligned with the company purpose, business strategy, and it promotes integrity and values diversity. 
Why is this relevant? Because the Code highlights the need for the dilution of bias in the structure of a company. It states that at least half of the Board should be made up of independent non-executive directors. In fact, in recent years, NEDs are becoming more of an asset to integral fibre of business structure than they've ever been before. 
The role of the executive director 
Executive directors are typically the most senior people within a company and active members of the Board. They hold ultimate responsibility for making decisions about the company's structure and strategy and they play a day-to-day role in the company's direction and growth. 
Executive directors are named members of the Board, which means they are legally appointed and as such, hold legal accountability for the company they control. Executive directors are also often referred to as corporate officers or C-suite executives because their job titles often start with the letter C: CEO, COO, CFO, CMO, CIO. 
However, executive directors should not be confused with directors that are performing the role in title only and do not hold any legal accountability. This latter collection of Board members are often appointed because of their exceptional experience in a particular specialty, such as marketing, human resources, technology, ecommerce or product management. 
Although executive directors cannot sit on the same Board in a non-executive capacity, there is nothing stopping them from becoming non-executive directors of another company. In fact, according to NedonBoard, approximately 30% of executive directors hold NED roles elsewhere. 
The role of the non-executive director 
Unlike their executive colleagues, non-executive directors are not employed by the company they represent, although they are fairly compensated, depending on the size and complexity of the roles they hold (unless acting as charity Trustee — but that's a topic for another time!)
Non-executive directors can be paid anywhere from around £15K to more than £60K per year.
Non-executive directors sit on the main Board of a company and although they do not engage in the day-to-day business activities, they do play a major role in supporting company strategy and performance. It should also be noted that from a legal position, a non-executive director is equally liable for the success or failure of a company. 
Non-executives also act as mentors and advisors to the Board and monitor the activities of executive Board members to ensure they are always acting with the company's best interests at heart. 
Have you got what it takes to be a non-executive director?
If you're considering the path to non-executive directorship but are not sure where to start, then read one of my posts from earlier this year: How to get started as a non-executive director.
Join me on one of our intense short courses that will set you on the right path. For details see the links below.
First published on May 14, 2019