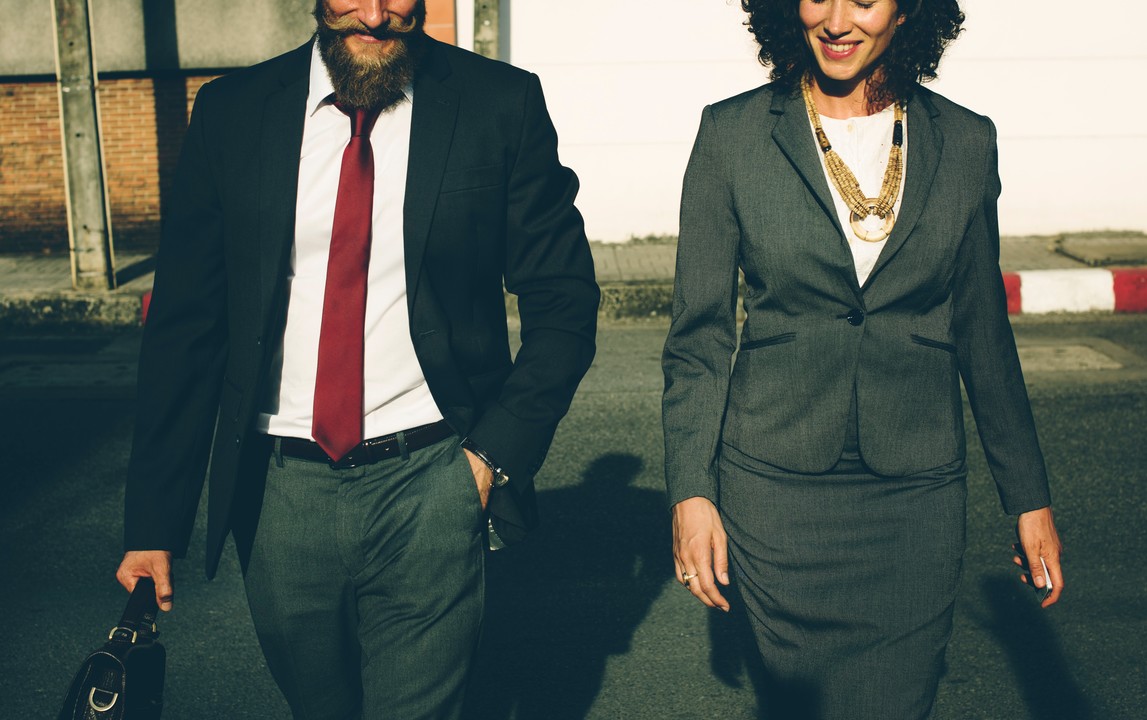 New Year, New Start: How to get started as a Non-Executive Director
The start of a brand new year is often the perfect time to make a positive change in our personal and professional lives. Many people use the festive season to wind down and reflect on the accomplishments, lessons and experiences they've gained from the year and make plans for coming months. This is often when thoughts turn to future career plans. 
If you've been pondering the path to non-executive directorship, then 2019 is the perfect time to make your move. Now more than ever, companies are turning to their non-exec board for a fresh, innovative perspective to maximise and strengthen in-house efficiency, strategy and decision-making processes. 
Here's how to get started as a non-executive director. 
Boost your experience 
Like with any other position, experience is key. However, not everyone who wants to become a non-executive director is going have the experience to do so. As the competition for NED jobs is high, there are a few things you can do to bolster your CV: 
●     Take a relevant training course or workshop to gain insight into what a NED role might look like for you. This is helping you to learn great NED skills and will help you to understand if you're truly following the right path, or if you need more time to consider your options. 
●     Put your hand up to chair or contribute to significant internal panels with your current employer. Chasing down internal opportunities is a fantastic CV booster and will help you gain valuable experience as an expert advisor. 
●     Become a school governor. School governors are unpaid advisors to a local school, normally where they have some form of connection. They offer opinion, vision and strategic direction to the school's senior management team and hold the headteacher to account for the school's performance. In effect, school governors are unpaid non-executive directors. Becoming a school governor is fantastic experience for aspiring NEDs. 
●     Look for an unpaid advisory or mentorship role with an organisation like The Princes Trust. This will give you valuable knowledge and insights that you can later put to good use in your first paid NED position. And, you'll help a young business person start on their own entrepreneurial journey. 
●     Become a charity trustee. Most charities are crying out for experienced executives to join their boards. Trustees of charities are not paid but gaining experience in this sector can be an excellent step on the transition ladder from your current executive position to a NED portfolio career. 
Evaluate your skills 
The road to your first paid NED role can be challenging. You'll undoubtedly be up against more experienced candidates and you'll need to prove your worth, so you'll need to be prepared. A NED position is vastly different from an executive CFO, CMO or CEO role, so you'll need to bring your intangible skills to the forefront. Almost all companies looking for a NED will have three questions on their list: 
●     Is this candidate a person of integrity?
●     Does this candidate have high emotional intelligence? 
●     Can this candidate help with long-term strategy? 
These are often the questions that are the hardest to answer because you will need to allocate hard tangible evidence to your own intangible assets. 
Following that, boards will be looking at your ability to ask challenging questions, your relevant industry experience, and your specialist skills set. 
You'll need to find a way to showcase all of these things on your CV and LinkedIn profile before you start your search for your first NED position. 
Make friends with headhunters 
For fledgling NEDs and those who are just about to embark on a portfolio career, headhunters can be your best friend. Headhunters know the market and they'll often be amongst the first to know who's hiring through their own network. They're in touch with the big decision makers and they'll have an enviable black book of contacts with whom they'll have real relationships. 
Headhunters can sell you into a business better than any CV because they'll take the time to get to know who you are, what you're best at, what makes you tick, and why you're the perfect fit for the next NED role. 
Having said that, online platforms such as Nurole also have their place in the job search process. Membership of Nurole is currently by invitation only as it connects tens of thousands of leaders across more than 100 countries to roles that match their interests. So, use your network. Who do you know who's a CEO or NED? Ask if they're a member of Nurole and for their support in nominating you. 
Preparing for your portfolio career takes courage, persistence, hard work and building relationships with as many of the right people as possible. It's not for the faint-hearted but those who survive the process will be rewarded with fantastic opportunities to steer their own career, and the companies they represent, to new heights. 
First published on December 11, 2018