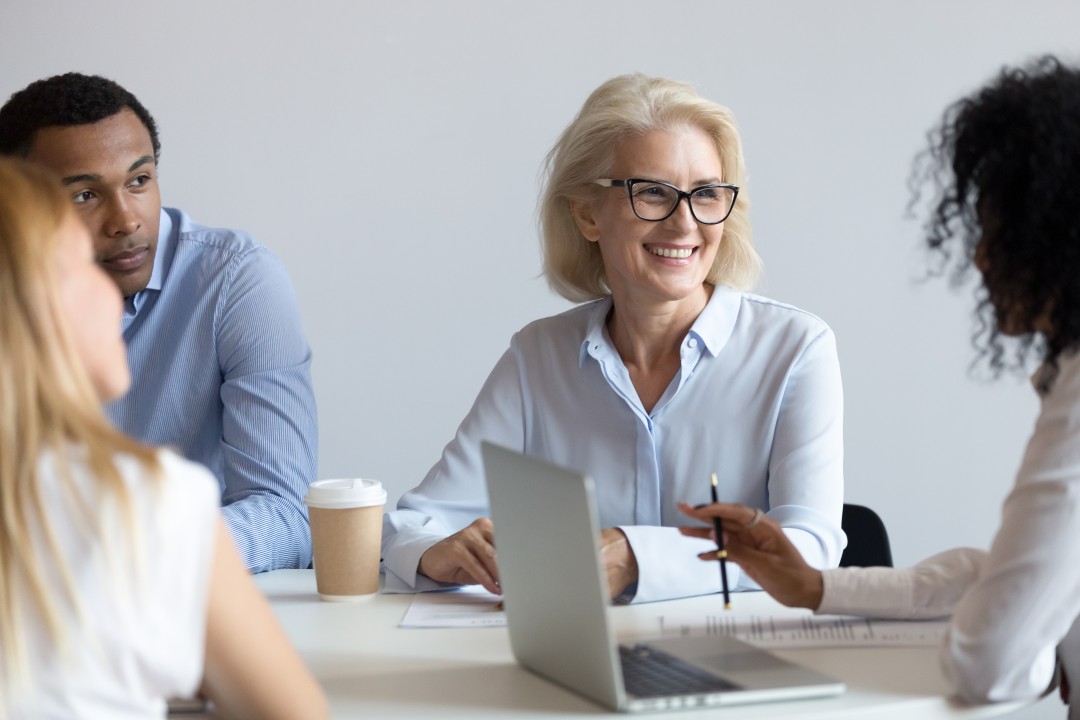 Three Key Secrets to Starting Your Journey to Non-Executive Directorship
If you're a senior executive and starting to think about diversifying your career, becoming a non-executive director is the next natural step. However, as many NEDs will attest, the transition is not always as easy as it first appears. The selection process for NED roles can be as rigorous, if not more so, than for their executive counterparts. Therefore, many corporates are looking for people with that extra je ne sais quoi… the thing that truly sets them apart from the competition.
Recently, I have had the pleasure to get to know Beatrice Devillon-Cohen, a remarkable executive who has spent more than two decades with Societe Generale. Two years ago, Beatrice started her own journey into non-executive directorship and quickly discovered three key secrets that have helped to build on her success. 
BUILD YOUR NETWORK
"I soon realised that having built a career over 25 years in investment banking, the only daily contact I really had with anyone, was with internal colleagues or others from my industry," says Beatrice. "But, when I started working with Sharon as my NED coach, I then realised that I'd need a much bigger network."
Beatrice has started to make meaningful connections on LinkedIn to build her network around the world. "It's not just about adding someone and then meeting them once," she explains. "It's about becoming interested in them and starting a conversation with no agenda of your own. 
"When you start building mutual interests and relationships, you meet some fantastic, thoughtful people, sponsors and mentors. Many of these people have become a positive influence in my life. Even if you think you're not good at networking, or it makes you uncomfortable, stick at it, you won't regret it." 
Build your brand
When we start our NED journey, most of us are successful executives in our own right, but often, we'll find the things that make you successful day-to-day, are no longer enough for a truly great NED career. 
Beatrice explains that "You need to find skills that make you different. For me it was finance. I've run large P&Ls for many years and have built huge businesses. So I have a commercial skill that helps people to see me as more than a finance person. But, you need to think beyond that and consider the skills needed in the boardroom that are not yet present enough."
To support her non-executive career, Beatrice has developed a deep interest in two key issues that don't have nearly enough representation in the modern boardroom. Cybersecurity and climate change. 
"I took a cybersecurity course at Harvard which gave me a deeper, educated viewpoint and helped me have meaningful conversations with the CIO. At this level, it's not about delivering the work but educating yourself on issues that can have a deep impact on the business. 
"On climate change, I joined Chapter Zero, the director's climate change forum, and also took a course at Imperial College to expand my knowledge. Not only do I now have this valuable insight, but it's helped me build a current brand that's ahead of the curve."
Develop resilience and patience
A good NED role that suits your skills, personality and experience may take time to secure — maybe a year or more — and as Beatrice has experienced on her NED journey, "headhunters can be brutal." 
If you're at the start of your journey, or even if you've been a NED for several years and you're looking for your next opportunity, resilience and patience are key. "It's important to remember your purpose, why you started, and true to yourself. You also need a good sense of humour!" 
Relentlessly applying these key secrets to her own NED journey, Beatrice secured her first non-executive role last summer, at Kings College, London. "I was looking to gain experience in a complex organisation and this role suits me perfectly."
She is also working on gaining a few other opportunities but knows that these may take some time to come to fruition. In the meantime, Beatrice will continue to network, develop her brand, and never give up. 
So you want to become a NED?
Our 'How to become a Non-Exec Director' course is aimed at Senior 'C Suite' executives, who are looking to find their first NED role and to start to build their portfolio career. Scheduled to commence 21st April 2020, and with only 4 spaces per course, this is THE course for you. The course will provide you with workable solutions and first-hand experience of what you will need to undertake in order to secure a NED role. 
This is a must do course for the proactive executive seeking to expand their portfolio. For further details hit the link HERE
First published on February 5, 2020